The Brief: How to inform your clients that their advertising agency is moving to a new address in a creative and buzz-making way?
Solution: In times of recession there are 2 words everyone fear the most: you're fired!
2 viral ads were produced describing employees misinterpreting a box on their desk, for a lay-off sign, thus blowing some steam on their Creative Director/ CEO.
Results: Shortly after submission the ads became the hot topic of discussion all around the country from agency's clients to common people outside the advertising industry. mainly Because of handling a topical and painful issue as lay-offs during the economic crisis in a fun way. Furthermore, the ads got extensive media coverage in prominent blogs, News sites and leading Radio shows. generating a huge buzz and overwhelming wall-to-wall compliments.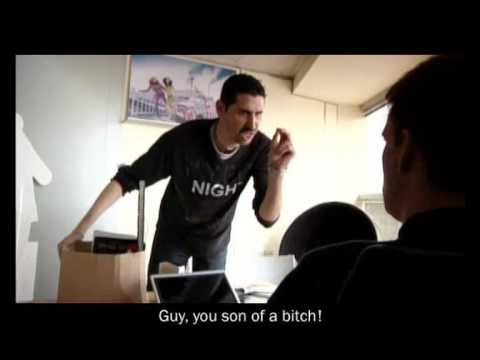 Executive Creative Director: Guy Bar
Creative Director: Danny Yaakobovich
Art Director: Tamar Dvir
Copywriter: Ran Allon
Production: Noga Sagi, Natalie Shazar