Based on the concept: "Sometimes it's all you need to wear", our mission was to create an unprecedented awareness campaign that will motivate consumers to purchase Christina Aguilera's new perfume.
Solution: Tens of thousands of quality clothes hangers, with a perfume sample and a branded Christina Aguilera label connected to each hanger, were hung in public locations all over the country.
Results: Reaching over 1,500,000 consumers, the campaign led to the highest sales ever for a new perfume in Israel and got extensive news coverage in newspapers, TV and online. The perfume was sold out in less than a week. click here to view the video in high quality.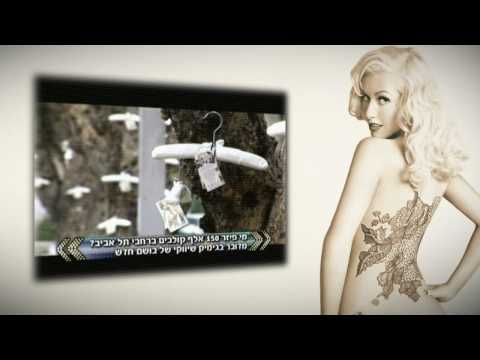 Click here to view the interactive campaign by Websense Group.

Client: Diplomat Distributors LTD – P&G Perfumes
Creative Agency: Mizbala
PR Agency: Shalmor Communications
Creative Director: Guy Dayan
Copywriter: Dori Ben Israel
Art Director: Liat Abadi
Photography & Post: Guy Raz, Tomer Kraus
Production: Tal Meir, Eliav Mendelshon

Ambient
,
cannes lions 2009
,
Christina Aguilera
,
Christina Aguilera perfume
,
diplomat distributors 1968 ltd
,
guerrilla
,
guerrilla marketing
,
hangers
,
mizbala
,
P&G
,
perfume
,
procter & gamble
,
Promo
,
promo lions
,
promo lions 2009
,
promotion