Mission: Most of our agency projects come from joint work with major full service agencies. As part of our networking tradition, each year our agency focuses on one target audience that works in the Israeli advertising community (e.g account managers, creative directors), and wishes them a happy Jewish new year in a unique & personal way. This year we chose to focus on the 'top dogs'; the CEOs.
Solution: We bought over 50 .com domains consisting of the names of the CEOs and SEO'd them for a couple of months until they were one of the first organic results when searching on Google. We then turned to the local press and the party started.
Results: We got extensive news coverage on all Advertising & Marketing news sites, blogs and forums with over 700,000 visits to all the domains during this one year promotion. 50% of all CEOs claimed their domains, which were given to them freely and 30% of them started a blog or used the domain for social purposes. A lot of joint work and new collaborations emerged from this promotion that cost less than 350$ (we even used Go Daddy Coupons!!).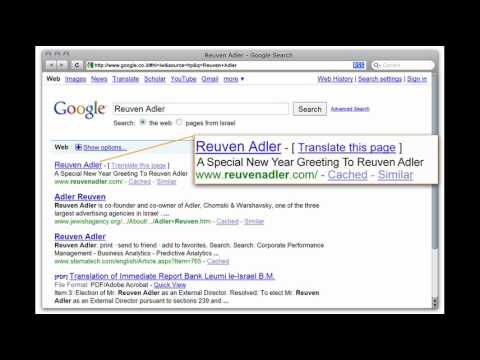 Creative Directors: Guy Dayan, Dori Ben israel
Illustrator: Elite Avni Sharon
case study
,
ceo
,
ceos
,
Direct
,
domain
,
domains
,
dori ben israel
,
elite avni sharon
,
Experiential marketing
,
go daddy
,
godaddy
,
guy dayan
,
mizbala
,
new year
,
personal
,
Self Promo